Tina Gordon, Director-Producer-Cinematographer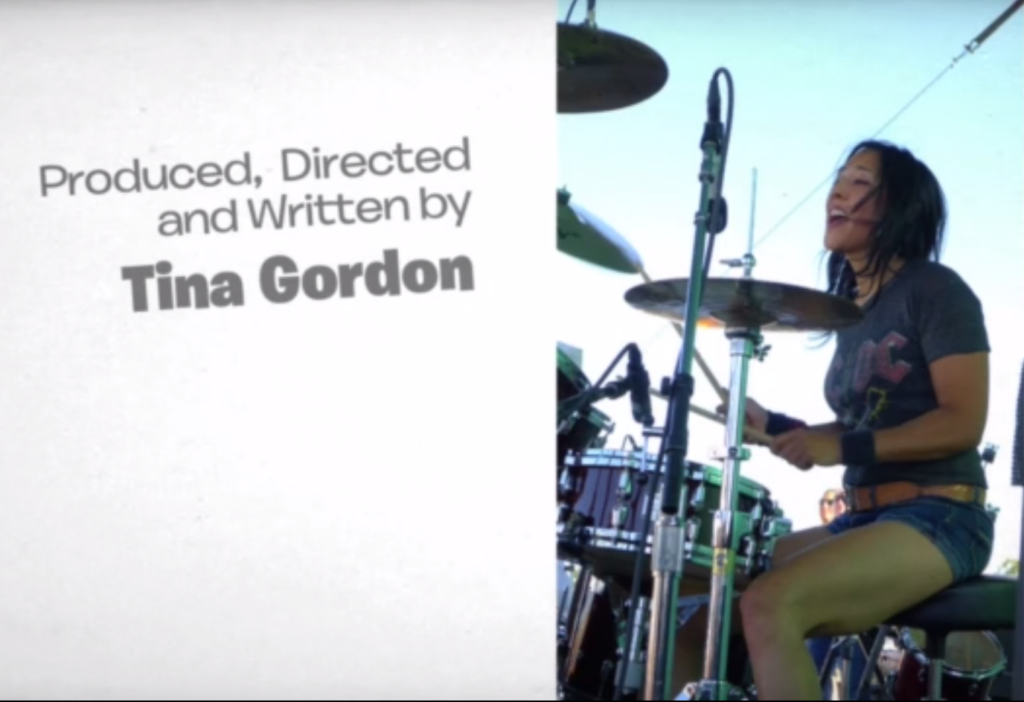 Tina Gordon is a documentary filmmaker born and bred in San Francisco, California. Joani: Queen of The Paradiddle is her festival debut and arguably her masterpiece; however, her long list of achievements also includes directing such hits as Hot Chick Hot Rod Stoner BBQ, followed by Hot Chick Hot Rod Stoner BBQ II, producing prolific content for CurrentTV's Drive channel and composing The 12 Hour Composition funded in part by the San Francisco Arts Commission. When Tina's not making films, she can be found drumming in rockn'roll bands, concept riffing, and encouraging the vitality and integration of disparate inspired subcultures. Her 20 year journey as a drummer finally led her to her friend and mentor, Joani, and this documentary.
Production Team Biographies
Co-Producer Valerie Agnew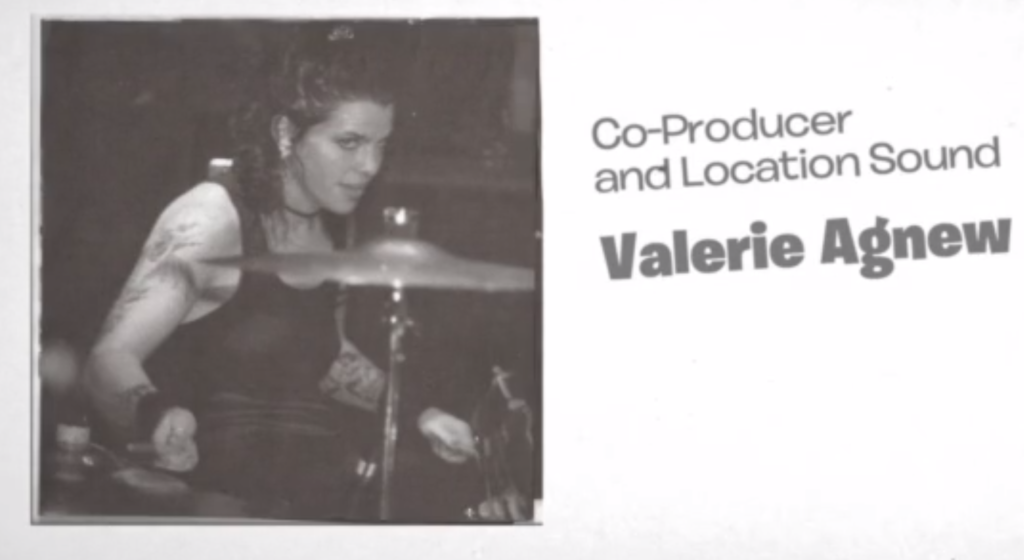 Valerie started playing drums in 1989 and shortly after, formed a punk band with some girlfriends called 7 Year Bitch.
She spent the next 7 years recording, touring the planet, and tearing shit up until the band got the 7 Year Itch and went on to other endeavors.
A decade after the band broke up, a close friend introduced Valerie to Joani at her home in the Humboldt Hills. She was immediately taken by Joani's incredible charm, lust for life and passion for playing the drums. Her drums were set up in her living room and within a half hour of talking with her, Joani sat down and just shredded them! From that first meeting until she passed away in 2012, she deeply inspired and mentored Valerie about drumming and life in general. For Valerie, it was a great pleasure and honor to work with Joani and her fellow drumming friends Tina, Ginger and Christy to fulfill Joani's wish to tell her incredible story in this film.
Lighting and B&W Photographer Ginger Robinson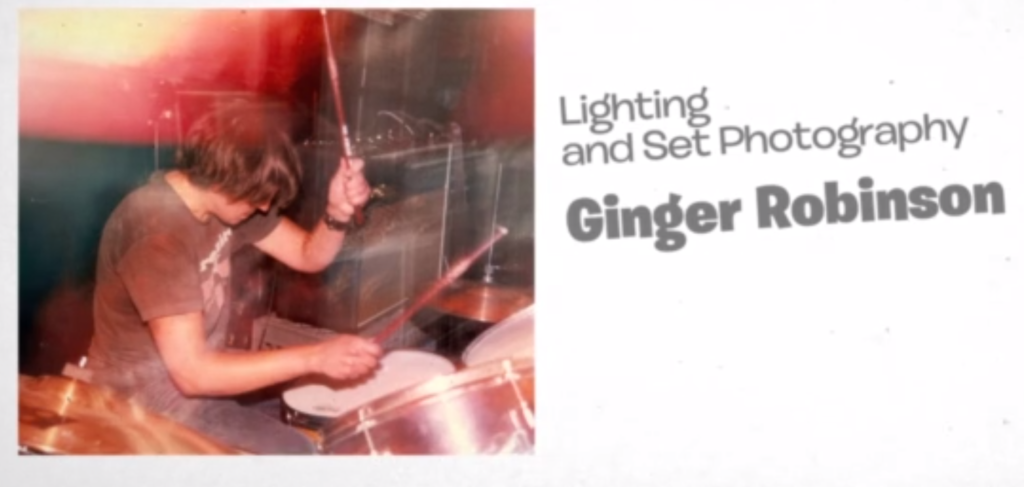 Ginger Robinson is a drummer, a photographer, and a constant gardener living in Leyden, MA where the tomatoes and swimming holes inspire her life. She resides with her same-sex lover in an old farmhouse with a beautiful set of Pearl Exports in the living room that she got from a friend, a riding mower in the garage, and a hammock in a grove of wise old sugar maples.
Editor Perry Hallinan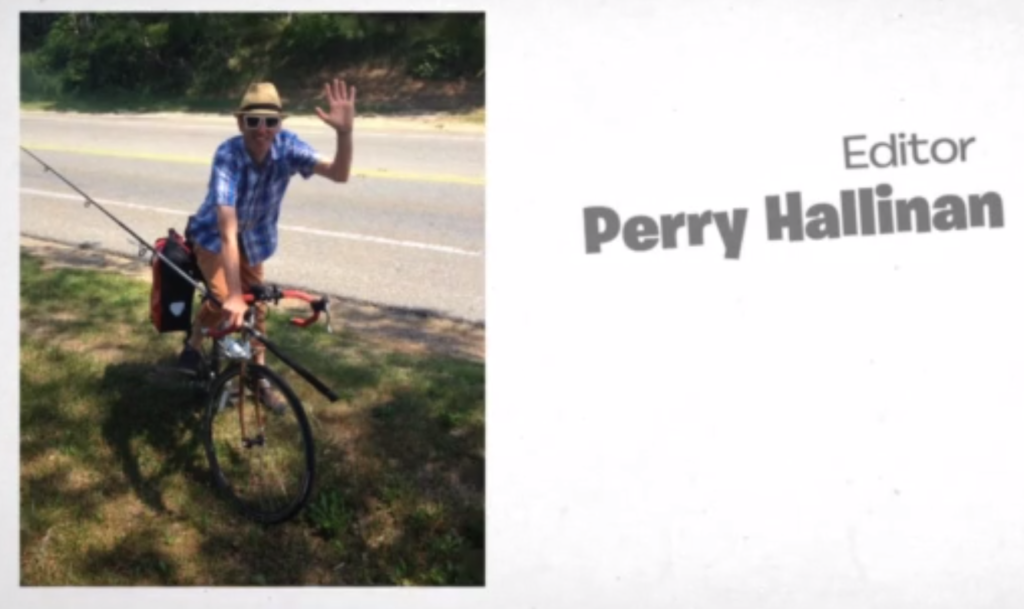 Perry has 16 years of film and video production experience as a videographer and editor for documentaries, commercial/educational and theater productions.
Clients include: Smithsonian Institute, BBC, Court TV, Reebok, Health 2.0, Salem Film Fest, Rhode Island School of Design and Bryant University.
He received a grant from the Pacific Pioneer Fund for Return to Hiroshima: Family Bonds and the Atomic Bomb, a personal project that was completed in 2015.
As a videographer/media artist and performer, Perry has worked within San Francisco's dance community for SALT FARM, Mary Sano Duncan Dance and Kunst-Stoff.  He received a San Francisco Individual Arts Commission grant for his work with SALT FARM.
He is a graduate from the Rhode Island School of Design (1998) with a BFA in film/video.
Publicist Thuy H. Nguyen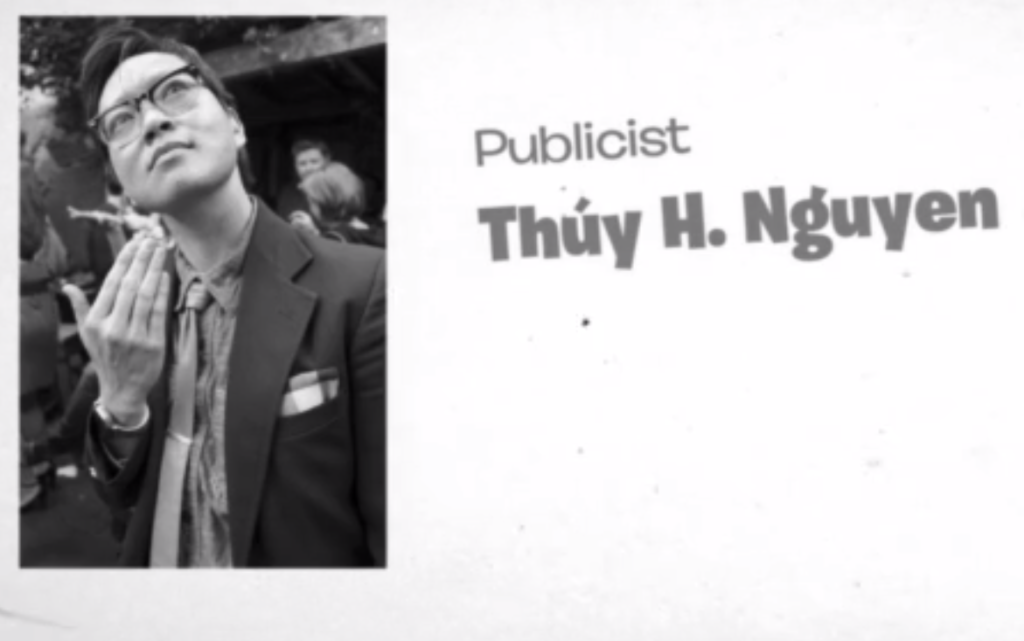 Associate Producer Christy Schaefer
Christy Schaefer is a drummer, designer and proponent of it's never too late to start playing the drums.  She plays 1970s Ludwig Mach 5s for The Galloping Sea.  Schaefer is supremely excited for queers of all ages to meet Joani in this lovingly crafted and inspiring documentary.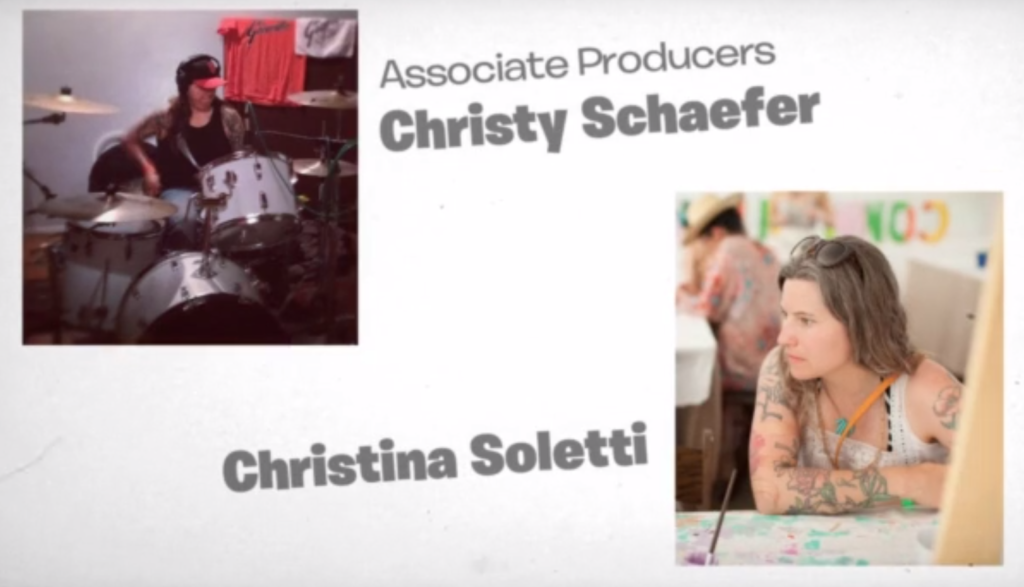 Associate Producer Christina Soletti
Christina Soletti has a diverse background in the film and reality television realm. She began her career in the film world with her involvement in the Silver Lake Film Festival, as Public Relations Director and later as Festival Co-Director.  The migration to production was a natural move.  She worked as an Art Department coordinator on feature films including RENT, SCHOOL FOR SCOUNDRELS and OVER HER DEAD BODY.
A call from an old colleague enticed her into the reality television world, where she worked as a producer for fifteen years.  Her credits include CW's "Beauty & The Geek"; Vh1's "The Pick Up Artist," and "The OCD Project"; ABC's "Opportunity Knocks," and "Extreme Makeover: Weight Loss Edition"; and NBC's "The Biggest Loser."
She is now turning her attention to the documentary genre, as she is compelled by the real life stories that shape our generation. She currently works as a writer, content strategist and social media expert, with clients such as Ergobaby and Orbit Baby.
She lives in Los Angeles with her (drummer) wife, daughter & dogs.  
Principal Crew
Director: Tina Gordon
Writer: Tina Gordon
Cinematographer: Tina Gordon
Camera: Sade Huron
Editor:  Perry Hallinan
Sound: Valerie Agnew
Lighting: Ginger Robinson
Producer: Tina Gordon
Co-Producer: Valerie Agnew
Associate Producers: Christina Soletti, Christy Schaefer
B&W Photography: Ginger Robinson
Post Production: Perry Hallinan
Cabana Boy: Robert Steffano